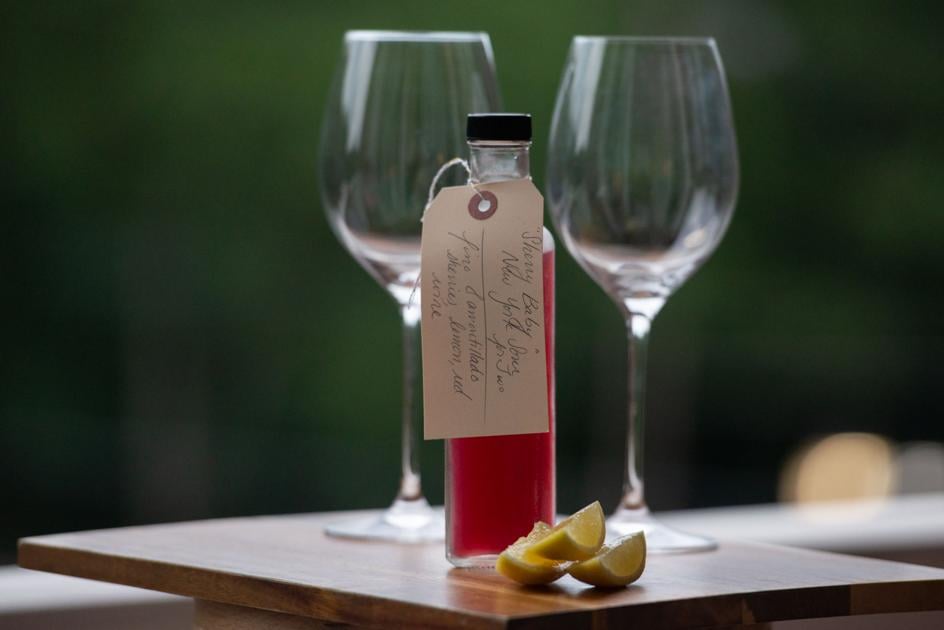 Local eateries adapted to COVID-19 in a number of creative ways to stay in business while abiding by new safety guidelines.
Here are four ways Athens' food scene adapted, compiled from Red & Black archives over the past year:
Meal kits
The biggest twist on ordering your favorite dishes from local restaurants? Cooking them yourself. Last Resort Grill expanded into the meal kit market with options for do-it-yourself parchment meals, such as adobo salmon and dijon chicken, alongside pre-pandemic takeout options.
Meal kit and home delivery companies also grew more popular with people stuck at home. Local meal kit company Garnish & Gather expanded to Athens from Atlanta last summer with the promise of chef-designed recipes using Georgia-grown ingredients delivered to your doorstep.
"With the focus on supporting the local food scene in Athens and how strong the food and farmers market scene is … we've definitely seen great traction with those types of communities here in Atlanta," Garnish & Gather owner Emily Golub said in a Red & Black article last September.
Outdoor dining
The launch of the Parklet Pilot Program allowed restaurants to convert parking space outside their buildings into additional dining space. Even a section of College Avenue was blocked off to create an open-air dining space lined with picnic tables for takeout from downtown restaurants.
Some restaurants added to their existing outdoor dining spaces, like el Barrio's expanded Margarita Garden. The Local 706 was still under construction in Five Points when the pandemic hit last spring, so it altered its building plans to include a larger patio space.
"I think people have always enjoyed eating outside … and I think people feel safer outside," said William Jesel, owner of The Local 706, in a Red & Black article published last September.
Alcohol to-go
An Athens-Clarke County shelter-in-place law from last spring allowed restaurants to sell unopened containers of alcohol for takeout customers to bring home. Restaurants created various to-go cocktails including el Barrio's margarita mix, a brunch mimosa kit from Athens Bagel Company and Seabear Oyster Bar's Country Club cocktail.
"We wanted to satisfy this in a safe way," said el Barrio owner Scott Parrish in a Red & Black article published last April. "If our customers can't enjoy a margarita at our bar, patio or lawn, then why not at home or on their next virtual happy hour?"
Athens package stores also adapted through a new alcohol delivery service with Cosmic Delivery after Gov. Brian Kemp signed Georgia House Bill 879 last summer. Although breweries weren't included in the bill, Athenians could still have local breweries' retail products delivered through their package stores.
Online farmers markets
Even farmers markets found ways to stay up and running through online ordering and drive-thru pickups.
Athens Locally Grown switched to outdoor pickup with the help of the online ordering system it already used. The market saw increased sales, said manager Eric Wagoner in a Red & Black article published last November.
The West Broad Farmers Market reopened later and adopted the same online ordering software, which manager Ellie Adams said broadened the market's customer reach. The Athens Farmers Market reopened online-only last spring in partnership with Collective Harvest.
"I think that people just really want to make sure that these businesses and producers are still around," said Collective Harvest general manager Lisa Merva in a Red & Black article published last September. "I think just having that touchstone of good local food and seeing some friendly, familiar faces means a lot to people."